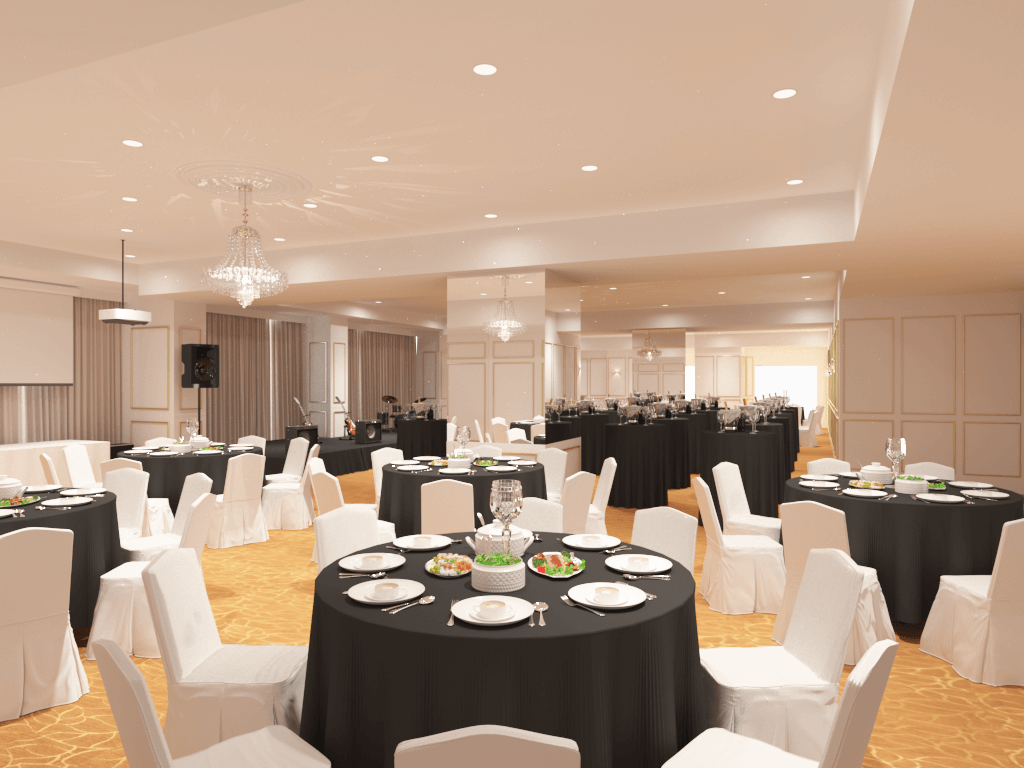 The Red Velvet Ballroom
RED VELVET is a chic and stylish ballroom adjacent to The Landmark at Village Hotel Bugis. RED VELVET"s one-of-a-kind Poolside view, makes it a perfect venue for Weddings, Birthdays, and Corporate Events.
This elegant ballroom is complete with a projector screen, sound system, stage, and smart TVs. The wide range of cuisine available will leave you spoilt for choice but also enable you to select a menu that will delight your palate.